How do you rack and stack your raspberries? If you like experimenting on Raspberry PIs, you probably can't get enough of them–or you keep buying the latest and greatest models and the old ones just never really go out of service! You will need a way to keep your Raspberry PIs organized and neatly displayed and convenient for use.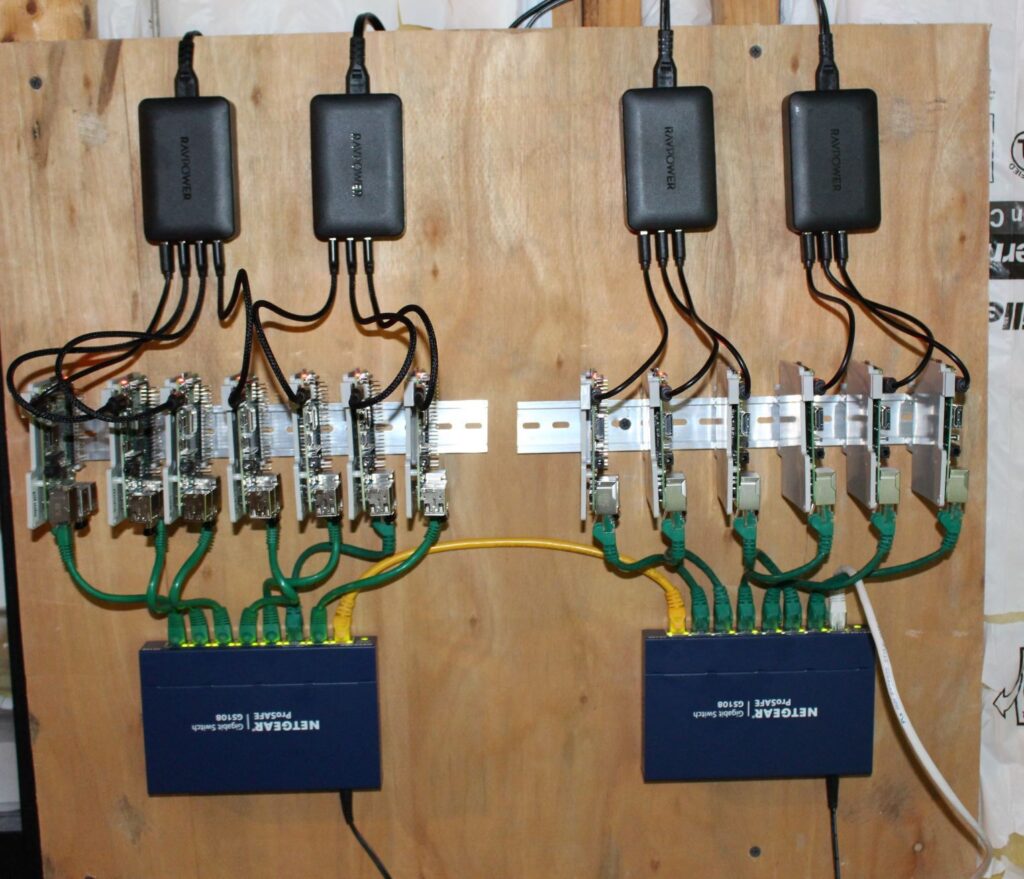 For a while, I used a Clear Stackable Case For Raspberry, like this one. It keeps the PIs electrically isolated and works well enough, but it's tough when you want to replace one of them and you have to take the whole thing apart to get the middle Raspberry out!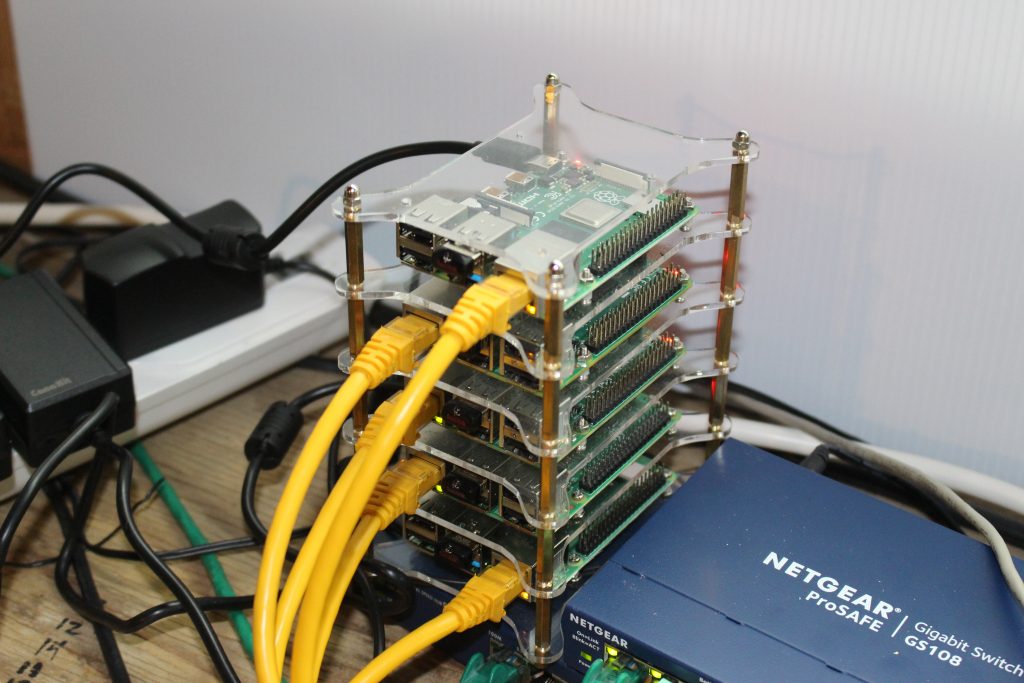 So, then I got smart and started thinking about how I would mount my Raspberries if I were at the Data Center and I got thinking about DIN rails. DIN rails are great. We mount everything to them. Terminal blocks, datacom equipment, sensors, you name it! So I started looking around and found someone who makes a Raspberry PI DIN mount called the DIN-r Plate! The DIN-r plate is a piece of plastic just a little bigger than the Raspberry itself. It's got 4 screw holes and comes with 4 screws and a couple of Zip-ties to shore up the power cable connections.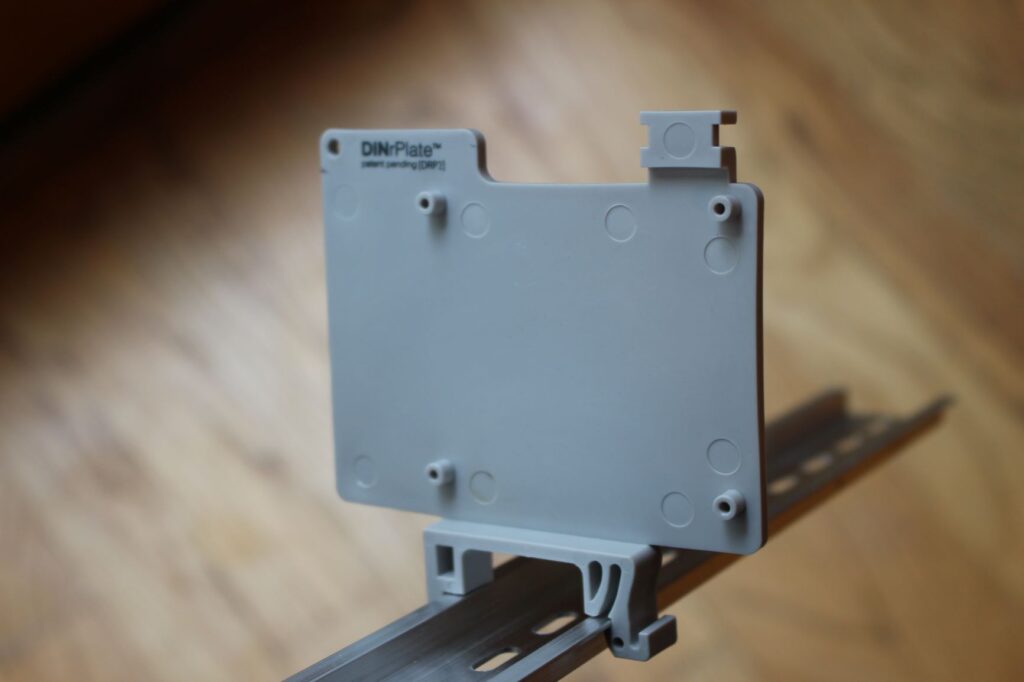 The side of the DIN-r plate has a clip that tightly secures to a DIN rail. DIN rails are generally aluminum and come in various lengths. They can be purchased fairly cheaply and screwed to the wall, where ever is convenient.
Once you've got a good spot picked out, and a couple of sheetrock screws later, you've got the beginning of your new Data Center: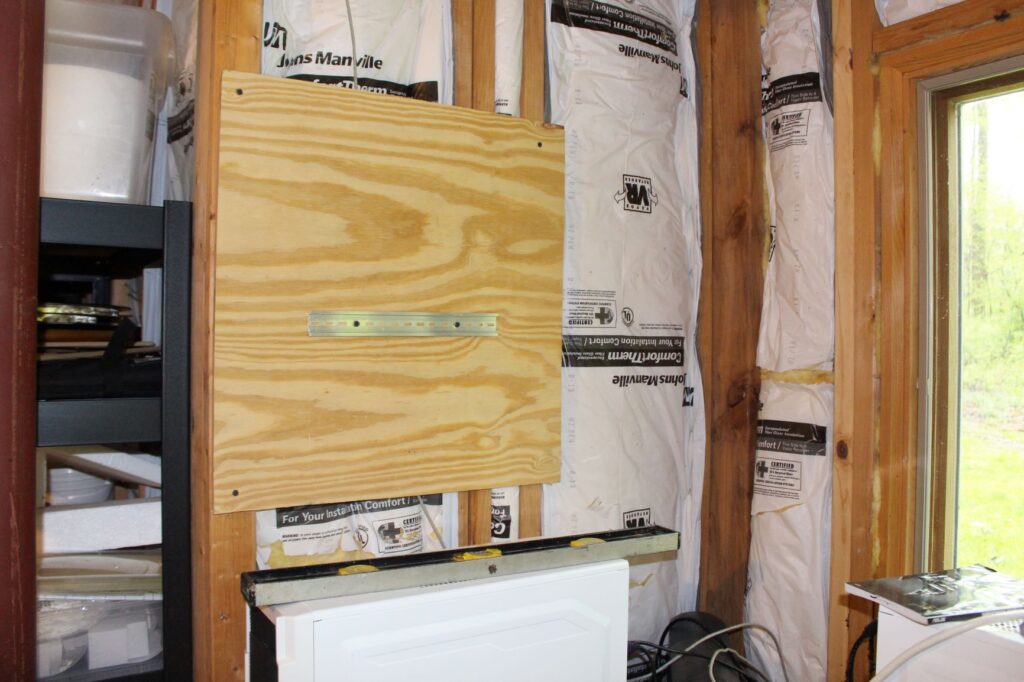 Now, screw the Raspberries to the DIN-r plates and clip them to the rail. I mounted a switch to the board below and some USB power adapters above. A couple of short ethernet cables get us on the network and some foot-long USB cables for power and I could start getting my PI friends back on the network.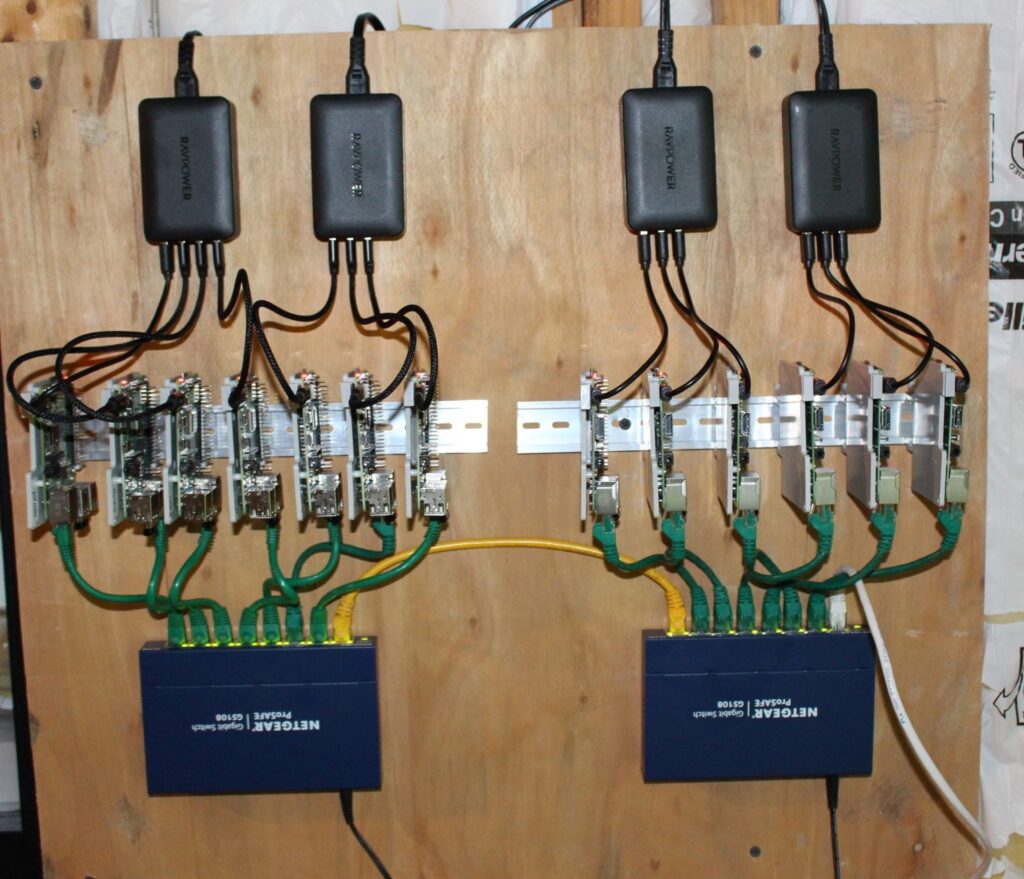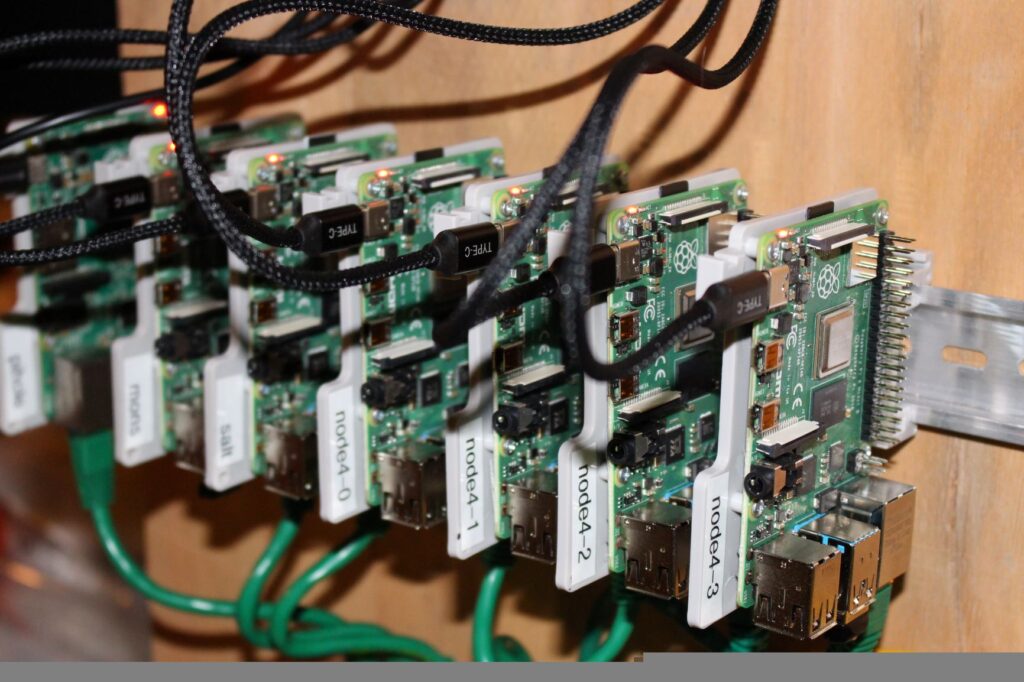 The DIN-r plates have a small tab that accommodates a label. I'm using 10mm Brother Labels. I trim the length, but the width is perfect. With this many Raspberries, you definitely need to label them. Rebuilding the wrong Raspberry is time-consuming and very frustrating. Please don't ask how I know!!!